Cultural creates conditions of encounters between professionals and students around
themes of innovative and exemplary projects in the sectors of culture and
heritages.
For five years, this event brings together more than 200 participants on various themes: "of techniques to rethink the mediation and dissemination", "Cultivating or entertain?", «Territories of collaboration», «transdisciplinarity and creativity, new practices of culture and heritage crafts, among others.
To the sides of the Pole, the involvement of the training centres, the IUP Administration of cultural, the MOPA school, the University of Avignon and the Pays de Vaucluse and the DEP school ' Art, allows every year to attract quality and renowned professionals.
Forum will be held this year under the angle "2045: back to our future" by addressing developments of the uses and cultural practices through prospective techniques.

In 1989, American director Robert Zemekis turned the sequel to back to the future, a film whose action takes place in 2015.

This second installment of the trilogy, who scored many teenagers of the era, is an element of current questioning on social networks.

To what extent what was presented in 1989 would be real 30 years later?

Today some inventions presented in this film are about to be marketed.

However, the futuristic vision of Zemeckis is very far from the current reality.

This journey in the imagination asks us about our ability to project us into the future.

How to query the future and our cultural practices day after tomorrow?

A dozen of stakeholders will come share their experiences and give their opinion on changes in models and actors of culture, in dealing with prospective and current situation assessment concepts to understand tomorrow.

These exchanges and feedback will be followed by a presentation of a prospective work of students (University of Aix-Marseille – IUP Administration of Cultural Institutions, school MOPA, University of Avignon and the Pays de Vaucluse – Masters Mediations of culture and heritage and public culture and communication) on cultural practices of tomorrow.

Try to understand how look by using prospective tools to invent the future of our cultural practices and appointment in 20 years to make the point!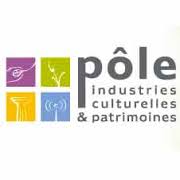 After the inaugural conference of Alain Giffard, Director of the Group of scientific 'Culture & Media' interest digital, a round table will be including moderated by Rémi Sabouraud, agency taste of ideas, with:
Philippe Chantepie, inspector general, General Inspectorate of Cultural Affairs (IGAC) at the Ministry of Culture and Communication
Ludovic Maggioni, responsible for service of exposures to the Casemate Grenoble and associate professor at the Université Stendhal in charge of scientific and technical communication master
Jean-Michel Tobelem, Director of the Institute of studies and research Option Culture
Cédric Claquin, consultant in communication, general Manager Assistant of 1 d Lab (CEEBIOS)
For more information, click here.
Program and mandatory registration (limited number of places)
Contact
T. 04 90 99 08 43
afolcher@industries-culturelles-Patrimoines.fr